WE ARE THE BEST Social Media
Marketing
Facebook, Twitter, Instagram, and numerous different networks are a piece of day-by-day life for millions – truth be told, billions – of us. The omnipresent utilization of Facebook reaches out to more than a fourth of the earth's populace that is more than 2 billion dynamic clients.
With a particularly extensive degree, it's no big surprise that these networks have become a particularly significant apparatus for organizations. In case you're not posting on Facebook, moving on Twitter, or sharing pictures on Instagram, you're out of date – however, we can help.
Compelling social media marketing is about substantially more than simply posting. Understanding appropriate optimization on social networks is a nuanced and fragile thing. What works for one brand may not be best for your brand.
What matters to your clients? Targeting the correct audience is a basic, however, regularly disregarded period of powerful social media marketing. On the off chance that you don't have the foggiest idea who your clients are, how might you contact them? CallBharat social media campaigns start, by recognizing and targeting your best audience.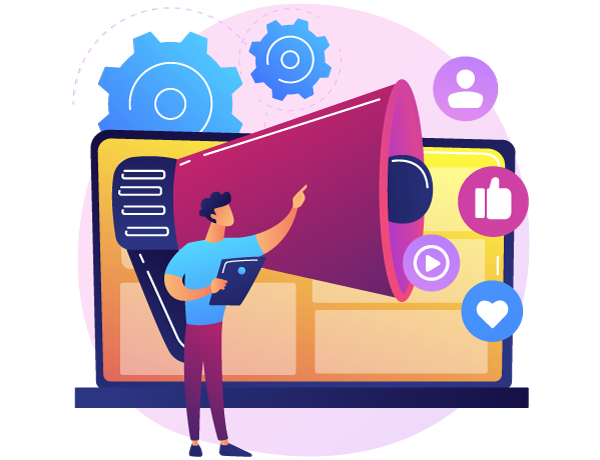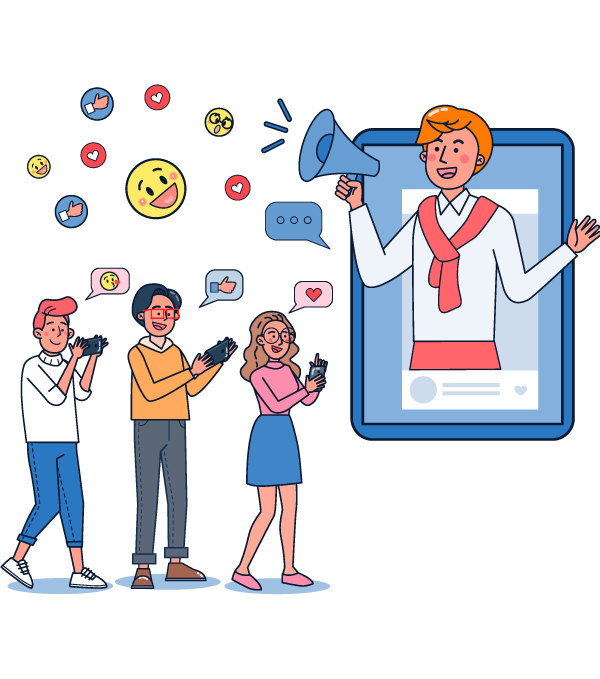 Social media users need to be engaged, which implies they need to see fascinating and significant presents that advance their inclinations. Our social media marketing group comprehends this need and works with you to make your brand viable at interfacing with your audience.
Developing an audience online is more testing than any other time. With such countless social outlets, convoluted algorithms, and confined openness, it's hard for entrepreneurs to discover an opportunity to manage social outlets viably.
CallBharat social media marketing campaigns start with a purpose. An objective. To drive customers, develop your audience, and grow your reach. Our social media management covers all aspects of building up your social presence while showcasing your company's personality.
Target the person, not the keyword Advertise to Your Exact Audience
Paid advertising campaigns on social networks offer distinct advantages contrasted with conventional pay-per-click (PPC) on search networks.
Social media advertising allows you to isolate individuals with specific jobs, skills, associations, age, gender, interests, hobbies, locations, and considerably more.
With social media advertising campaigns, you focus on the searcher, not the search term, permitting you to all the more likely objective the specific audience that you need to reach.
Social Media Advertising
Directly target your audience
Drive sales
Social media posting Being Social is a Full Time Job
Social media postings are – by their inclination – impermanent. That means you need to post consistently to stay important and in your followers' minds. In any case, social media posting is just essential for the condition.
Professional social media posting
Organic growth
Engage your audience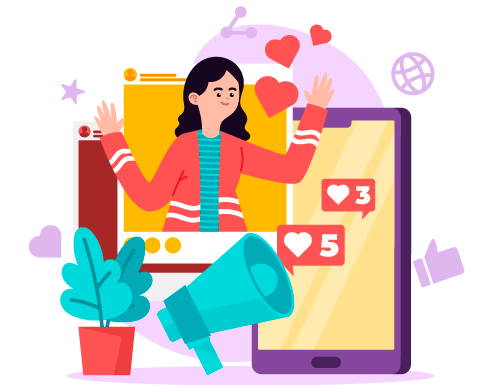 Engage a larger audience Boost
On networks like Facebook, just a small bit of your followers will see what you share. That is the place where options like boosted posting can assume a significant part. Advance great substance like videos, blog entries, or photos from your business to increase their visibility to individuals who like your page.
Expand your reach
Promote high-quality content
Increase visibility
It's great. One who have a dream to make their product a Brand should collaborate with Call Bharath. A perfect branding partner. We are lucky we associated with Call Bharat. Suneel- VISWAUS TUITIONS
Highly Co-Operative team, who will, help us with good marketing strategies.
"We connected with Call Bharat last Month for Digital Marketing. The team has been fantastic to deal with and has far exceed what the original mandate was. Our traffic has increased dramatically and being viewed on multiple pages on google search has increased revenue.
We are very pleased to say Call Bharat delivered results and consequently, we saw marked improvements with overall traffic performance. The level of professionalism and transparency displayed by Call Bharat has been impressive and we highly recommend them.
Google Ads Service Supplier, Call Bharat has a great team in Campaign management and communication. It's lovely to meet & work with these guys
Best thing with Call Bharat is they are loyal and honest. They do what they say
Best Digital Marketing Agency in Hyderabad, India. We are very much happy with their Digital Marketing Services, like Animated Video Creation and Google Ads Campaign
The Best Team For Social Media Post Designing And Helped Me To Get Some Leads.
Call Bharat Has The Cool And Coolest Team. They Create Attractive Videos And Creative Designed Post And Also Got My Business A Good Reach. "
PROMISE TO TAKE YOU ON TOP Take your website to TOP of
Search Engines